IT
·
Zlín, Czech Republic, Brno, Czech Republic
PHP Developer
Hledáme PHP developera/developerku pro práci na produktech pro prestižní světové brandy.
BrandMaster do svého zlínského týmu hledá zkušeného člověka, který se nezalekne vývoje robustních webových aplikací pro zahraniční klienty, má portfolio nabité projekty využívajícími objektové programování v PHP a framework Nette zná jako své boty.

Jsme norská společnost, která dnes zaměstnává více než 250 lidí ve svých pobočkách v Evropě i Spojených státech. Vyvíjíme inovativní marketingové nástroje a pomáháme s efektivní správou značky firmám jako BMW, Helly Hansen, IBM nebo Unilever a více než 500 dalším. Každý den používá naše nástroje přes milion marketérů a designérů po celém světě. Poptávka po našich produktech a službách rychle roste, proto hledáme nové kolegy a kolegyně, kteří posílí náš stávající tým.

Hledáme člověka, který:
má alespoň kratší komerční zkušenost s vývojem v PHP
chce z krajského města pracovat pro norskou firmu na světových projektech
má vlastní nápady, názory a nad věcmi přemýšlí v souvislostech
kromě PHP a Nette má přehled o trendech v backend vývoji
domluví se anglicky nebo to alespoň bude dobře předstírat a doučí se to tak rychle, že na to nikdy nepřijdeme
sdílí s námi přesvědčení, že Zlín je nejlepší místo pro všechno
dokáže najít společnou řeč (nebo alespoň systém gest a posunků) s frontend developery i projekťáky
někdy slyšel, že existuje, a ideálně využil verzovací nástroje (GIT), Ruby on Rails a javascriptové MVC frameworky (Angular)
Na oplátku nabízíme:
odpovídající finanční ohodnocení a příjemné čtvrtletní prémie k tomu
dynamiku a rychlý růst. Jen za poslední rok jsme náš tým rozšířili o 100 nových kolegů
najdeš u nás zázemí mezinárodní firmy, která vytváří smysluplné nástroje pro světoznámé klienty. Budeš pracovat na velkých projektech, a pokud se chytneš příležitosti, můžeš růst a posouvat se v rámci skupiny
možnost pracovních stáží i služebních cest do našich norských a švédských kanceláří
individuální přístup, otevřené jednání a přátelskou a pohodovou atmosféru. Budeš si s námi rozumět, pokud svou práci bereš vážně, ale sebe zase tolik ne
můžeš se těšit na prostory v centru Zlína, které byly nominované v soutěži o kanceláře roku
notebook, monitor a veškeré další vybavení, které pro práci potřebuješ.
snažíme se neustále vzdělávat a posouvat. I proto k nám zveme české i zahraniční experty, kteří se s námi dělí o své know-how
tým udržujeme v chodu dobrým kafem, čerstvým ovocem, společnými obědy i letními grilovačkami na naší terase s výhledem na celý Zlín. Kromě toho ti přispějeme na jídlo, dovolenou a sport (multisportka)
příležitostně můžeš využít home office a pracovat z domova nebo odkudkoliv budeš chtít. Na opici máme sick days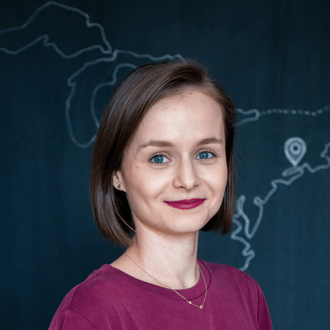 About Papirfly Group
Papirfly Group reshapes the way brands are managed and activated across the world. We develop Brand Activation Management tools that disrupt traditional approaches and empower customers to deliver a consistent brand experience on a global scale, efficiently and for maximum impact.

Our service offerings:
IT
·
Zlín, Czech Republic, Brno, Czech Republic
PHP Developer
Hledáme PHP developera/developerku pro práci na produktech pro prestižní světové brandy.
Loading application form
Already working at Papirfly Group?
Let's recruit together and find your next colleague.